The Impact of Services
Services Help Us Thrive
Testimonials
I feel better about myself and feel more positive about being able to make friends
Previously I was very lonely and it was hard for me to make friends. I attended the Bowlero and ColdStone events and liked socializing with everyone. Everyone was so nice. It was difficult to get to know everyone there, but I'm glad that I was able to talk to Paige and had fun. I liked the smaller group setting at the Cold Stone event as it was much easier to talk to everyone and was really fun. I feel better about myself and more positive about being able to make friends.
Our venue staff was so touched!
During one of our events, one of the venue staff came over to me with a tear in her eye and told me how much she loved working with our group and asked that I request her next time we have an event there. I asked what touched her, and she told me that she thought people with autism didn`t like to be around other people, but our members were all so friendly and happy to engage with her. Her perception of people with I/DD had changed. This community impact experience has been repeated at every event we have had.
I am so grateful
I am writing to let you know that my daughter has attended the last two social events, that you have so kindly organized and put together for our adult children with Autism. She was so reluctant to go to the first one at the Bowling Alley. It took a lot of coaxing. When we got there she did not want to get out the car. She did not say much to me, but the next event at Cold Stone Creamery. She was dressed and ready to leave before I was !!!!! You can only imagine what gratitude I felt! Thank you! My daughter is 22 years old and because of her Autism, she has had a very lonely life with no friends. Autism Life And Living has given her a safe place to meet friends her own age. There is no pressure for her to try to be socially accepted or the feeling that she is being judged. She can socialize and be herself in a non threatening and supervised environment. I am so grateful to your organization for everything that you are doing and trying to achieve. I wish there was more social events for our kids. Thank you again for everything.
These events made my day!
I've attended a few Social Circle events, and the Bowlero event has been my favorite so far. It was really fun, and being able to bowl next to the other participants made talking as a group that much easier. I can confidently say that after all of the events that I've attended with the Social Circle, I left feeling happier and more confident in my ability to make new friends. These events made my day!
I finally have friends like me!
I was previously lonely, uncomfortable in public settings, and it was hard for me to make friends. After attending a Social Circle event, I felt better about myself and more positive about being able to make friends. I feel like a grown-up now! Everyone I've met is so friendly and I feel safe. I finally have friends like me, and my Mom is so happy for me that it's brought her to tears.
ColdStone was a pretty chill event (no pun intended)
I recently attended the ColdStone meet-up, and it was a lot of fun. We got to try different flavors of ice cream, got to talk to some friends there... it was pretty chill (no pun intended). It made me feel engaged into new friendships that I made along the way and it was pretty awesome.
This has been such a blessing
My son Dawson is 22 years old. He was diagnosed with Autism at 5 years old. He was lucky enough to have gotten help with his education, through his school years. We were always worried that once he graduated high school, his socialization would suffer. Where would he meet other adults on the spectrum that have the same interests that he had? Last year, we found Lisa Masters, who is an amazing woman and the founder of ALL. We talked about the real struggle it is for adults on the spectrum who want to socialize. Lisa offers a group (through ALL) called The Social Circle which provides social events each month that only adults, who are on the spectrum, can join. This has been such a blessing for Dawson. He looks forward to who he'll meet each month at these events and has already hit it off with 4 new friends. This does so much for their self-esteem and confidence! I'm grateful that Lisa offered this program so that my son could meet new people and continue to grow his social database! Thank you Lisa!!
I can't wait for more
It can be hard for me to make friends, and I can feel uncomfortable in public settings. Attending ALL's Social Circle events have been so fun doing things with others and learning more about one another. I loved the Bowlero event because I love bowling, being with friends and foods/sweets. The Social Circle events are great because they're free, match my interests, and I feel safe. I can't wait for more!
Get Started
Interested in Getting Services?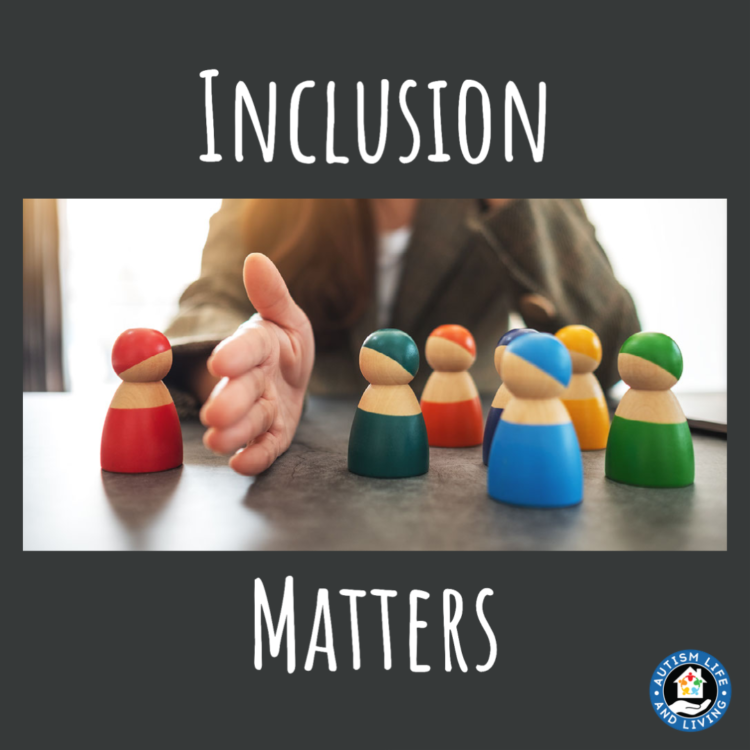 Visit ALL's Services page to learn about our programs and register for one, some or all!