ALL Serves ages 14~32
Well-Being Program
Individuals with autism and IDD face many barriers to accessing support services and education needed to live a healthy independent life. Autism Life and Living's Well-Being Program takes a unique and holistic approach to eliminating these barriers by addressing our members physical, emotional, social and psychological components of health. Activities are aimed at strengthening such individual, environmental and social resources inclusive of psychological assets and skills essential for well-being. Our goal is to empower these individuals to increase their life chances, take control over, and improve their health and ultimately their overall well-being. Living with a disability does not have to be a social determinant of health and well-being. See program categories below for details.
To attend Social Circle events, you must be a registered Social Circle Member. To sign up for Social Circle click the button below. Once sign up is complete, you will receive event notifications by email through Eventbrite.
Inclusion & Connections
Social inclusion, community diversity, and accessing resources are the focus of our Inclusion & Connections Programs.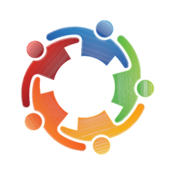 If you are interested in making friends and socializing in fun community based settings, then ALL's Social Circle is for you. Our Social Circle Program promotes socialization, social/emotional well-being and community inclusion by planning and hosting monthly community based events. We have 2 teams.
Team 1
For individuals that do not require caregiver support when out in the community.
Team 2
For those that require caregiver support.
Team determination is based on information submitted through our intake process.
At ALL, we believe everyone deserves friends and a safe space to engage in the community. EVERYONE. Social Circle is an opportunity for our members to engage in the community, while their family caregivers can take much needed respite.
Once registered you will be contacted by ALL's Program Coordinator to complete the intake process and discuss any questions you may have.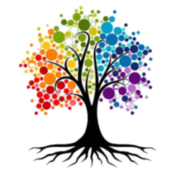 If you are interested in being connected to support service programs or resources, please stay tuned. We are removing barriers to accessing such services by providing a one stop, easy to use self-service directory. Resources include but are not limited to:
Speech Therapy

Occupational Therapy

Physical Therapy

Day Programs

Employment Training

Habilitation

Respite

Attended Care

Group/Individual Supported Employment

Housing

Emergency Resources (food/shelter)

Mental/Behavioral Health

Legal Services

Crisis Services

And more…
We hope to have it up and running by early May. If you're in need of community resources, the additional resources button will take you to ALL's resource directory page.
Physical fitness, nutrition, social/emotional health, hygiene and overall well-being are the focus categories of our Health & Wellness Programs.

Physical Fitness or F3 (Fun, Fitness,Friends)
Teaches the health benefits of regular exercise and the various types of exercises to perform to accomplish one's goals. Instruction is modified to individual needs/abilities.
Nutrition Classes
Education on the importance of a healthy lifestyle. Covering basic nutrition lessons, ie.,food groups, benefits of a balanced diet, healthy snacking and meal planning.
Hygiene Classes
Education on the importance of a healthy lifestyle and covering best practices for personal, domestic and community hygiene.
Social/Emotional Skills Classes
Young adults will learn about developing and maintaining friendships, conversation skills, electronic communication, dating skills and handling disagreements. Taught by a PEERS certified instructor.
Mental and Behavioral Health Therapy
Offered by a licensed practitioner who specializes in treating individuals with disabilities. If this service is desired ALL's Program Coordinator will contact you to discuss payment methods and scholarship opportunities for those that are underinsured or unable to pay.
If you are interested in participating in any of the above programs please fill out the intake form with as much detail as possible and ALL's Program Coordinator will reach out to discuss the details of each module.
Life & Living
Independence, self-determination, purpose and dignity are the focus of ALL's Life & Living Programs.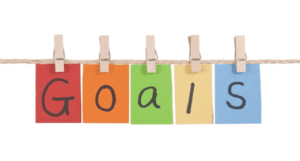 The focus of our Life-Skills Program will be to teach activities of daily living to promote independence in the home and in the community. The curriculum will be modifiable to meet each individual's needs and abilities.
(This program is currently in development)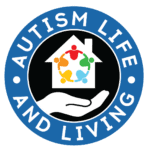 Independent Living Community
ALL's FUTURE goal is to develop an inclusive community for young adults with autism and related developmental disabilities, that is safe, with incorporated support services and affordable for all socio-economic levels.
If you would like to be added to ALL's Independent Living Housing INTEREST list, please click button below.
This list will assist ALL in establishing need as we move forward with the process to develop the community. This is a lengthy process that takes tremendous resources, ALL is driven to develop a safe, supported and affordable housing community.
Picture it...
ALL's Vision for an Independent Living Solution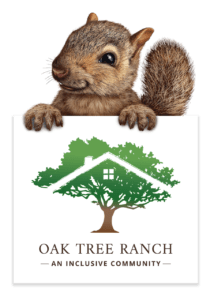 Amenities
Recreation room for activities and socialization

Cafe for gathering and job opportunities

Room to hold Health & Wellness and Life-Skills classes

On-site offices for ALL to provide support services to the residents

Outdoor seating/picnic tables

Peaceful landscape

Walking path

2 story condo/apartment style

1,2 & 3 bedroom options

Security features

Lounge on each floor

Fenced area for pool/BBQ/bocce ball court

Secure community

Daily activities

A community within a community

Parental peace of mind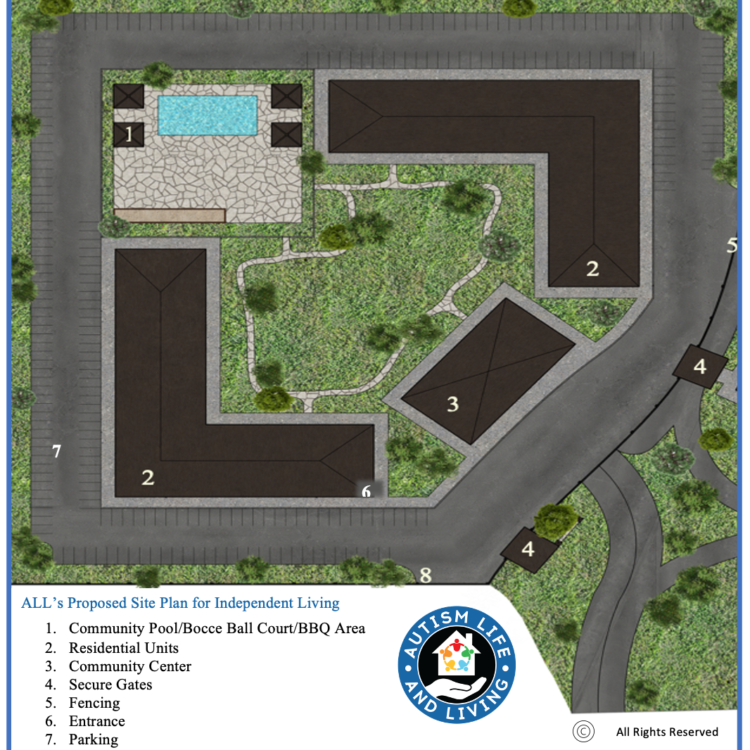 Aerial view of proposed site plan on 3-4 acres of land. It is not to scale and design is subject to change.
Starting Point
It Takes a Village
Many parents are aging and ailing and are very concerned where their disabled adult children will live. Unfortunately, there are significant gaps in supports and services for independent living options. Current options in Arizona are either expensive communities tailored to high functioning individuals or state run group homes. State run group homes are not an option many parents will choose as they come with extraordinarily high unsubstantiated abuse rates, no regard for resident compatibility or choice. This leaves parents, such as myself, having to create a solution. A solution that comes with many barriers. To develop an independent living community that is safe, supported and affordable will take a village. ALL is actively seeking individuals with varying expertise to join our village. We are in need of; driven parents determined to secure a solution, developers, architects, legal experts and anyone with a strong desire to make a measurable impact. Click button below if you are interested in joining our village. If you or a loved one is interested in being a resident of ALL's future community, Oak Tree Ranch, please click the housing interest list button.
Help Increase Our Impact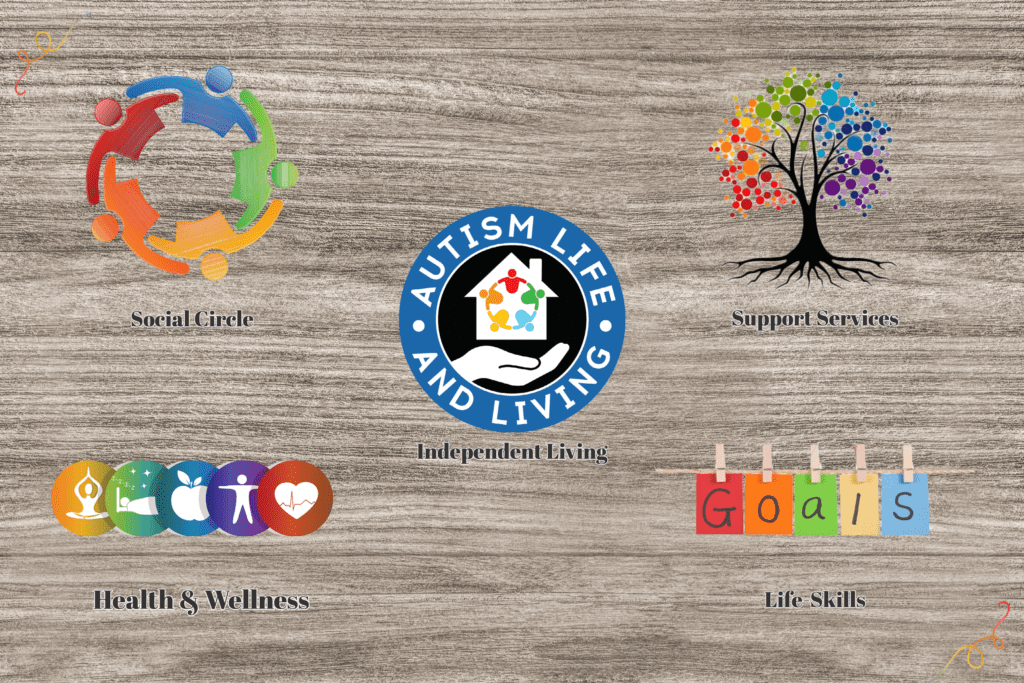 Support Inclusion & Independence
Click the button below to help increase ALL's impact. Donations allow ALL to provide our members with monthly social outings that reduce their isolation, increase inclusion in society and improve their social/emotional well-being. They also provide our members access to support services that allow them to learn necessary skills to live an independent life with self directed choice.